© 2006 - 2021 www.mycats.sk | Counter: 516495 | To day: 51
Created by: DORNA
Tarra Tinette of Silver Legend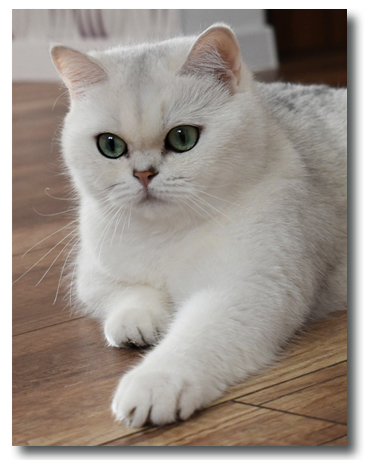 Date of birth: 29.07.2016
Color: Black Silver Shaded
EMS code: BRI NS 11
Sex: female
Eyes: Green

Bloodgroup: A
Tests:
FELV/ FIV -
PKD - (DNA Test) -

Parents:

Ice Coffee of Silver Legend, BRI BS 11
J´adore Jewel of Crazy Blue, BRI NS 11 33

PEDIGREE >>


Tarra was born in our breeding as first daughter after Ice Coffee and J´ador. She is second granddaughter of Wolly included in our breeding program and she lays the foundation of II. generation. She unites the golden lines vom Wahrberg with point lines Bell Arden. She inherited the genes for blue-black-chocolate silver / golden shaded + point colour varieties from her parents. Vivid and colourful pedigree makes the breeding thrilling again, another suprise is possible by every new litter. In case of Tarra it was the fate, that decided she should stay with us and lay foundations of new generation Silver Legend.
This girl posesses the most friendly and the craziest spirit in whole family, and this since her childhood. She inherited the irresistable charisma, plafulness, activity, curiosity and the endless cuddliness from her daddy Ice Coffee.

*******************************************************

--MY PARENTS --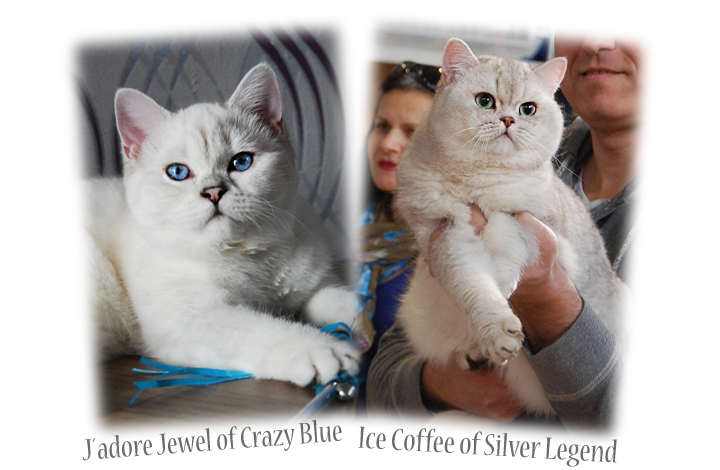 ********************************
Tarra Tinette of Silver Legend - FOTO:
| | | | |
| --- | --- | --- | --- |
| tarra25years18 | tarra25years28 | tarra25years25 | tarra25years20 |
| tarra25years13 | tarra25years11 | tarra25years08 | tarra8months2 |
| tarra8months1 | tarra5months | tarra16weeks2 | tarra16weeks1 |
| tarra14weeksspecial4 | tarra14weeksspecial3 | tarra14weeksspecial2 | tarra14weeksspecial1 |
| tarra12weeks4 | tarra12weeks3 | tarra12weeks2 | tarra12weeks1 |
| tarra10weeks16 | tarra10weeks11 | tarra10weeks07 | tarra10weeks03 |
| tarra7weeks5 | tarra7weeks3 | tarra7weeks2 | tarra7weeks1 |
| tarra6weeks5 | tarra6weeks4 | tarra6weeks2 | tarra6weeks1 |
| tarra5weeks017 | tarra5weeks016 | tarra5weeks005 | tarra5weeks004 |
| tarra2weeks4 | tarra2weeks3 | tarra2weeks2 | tarra2weeks1 |
| | | | |