© 2006 - 2021 www.mycats.sk | Counter: 516495 | To day: 53
Created by: DORNA
Woow of Silver Legend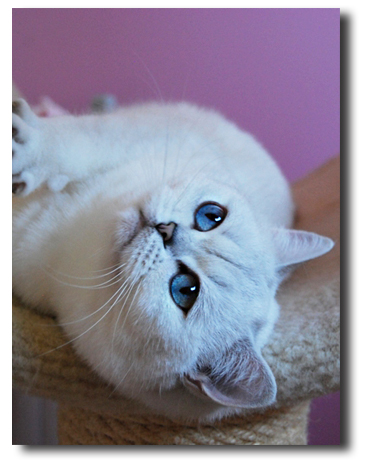 Date of birth: 20.05.2013
Color: Black silver shaded point
FIFe EMS code: BRI ns 11 33
Sex: female
Eyes: Dark blue

Bloodgroup: A
Tests:
FELV / FIV -
PKD - (DNA Test) - negative

PEDIGREE >>


Woow was born in our breeding like first blue eyed kitten ever.
In her pedigree she has the lines vum Rousegaard, Wahrberg, DIAMOND-PRO, Marvellous a d´ Oaxaca. From her parents she inherited gene for black/blue silver/golden shaded and point.
Since her birth little Woow has been pure interpretation of her name, from inside and out. As little kitten she looked like a Snowwhite with magical blue eyes. Always full of love and friendly to all living creatures in our home. Today, she is temperamentally 100% copy of her mum with all positives and also all negatives. For me, she is my little princess with fantastic huge eyes for ever.
I am happy and thankful to the fortune, that it made my dream of blue eyed Snowwhite true in this way.
-- MY PARENTS --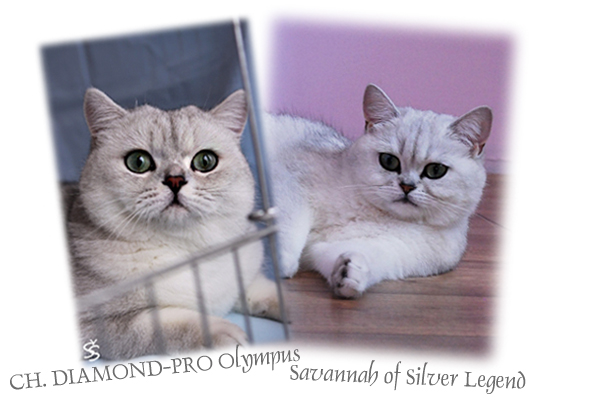 Showresults

Viničné, SK
31.01.2016
09 Open
CAC
FOTO
Viničné, SK
30.01.2016
09 Open
CAC
FOTO
Woow of Silver Legend - FOTO:
| | | | |
| --- | --- | --- | --- |
| woow6years7 | woow6years6 | woow6years5 | woow6years4 |
| woow6years3 | woow6years1 | woow6years2 | woow15years15 |
| woow15years12 | woow15years11 | woow15years10 | woow15years07 |
| woow15years03 | woow15years02 | woow1year6 | woow1year5 |
| woow1year4 | woow1year3 | woow1year2 | woow1year1 |
| woow6weeks5 | woow6weeks1 | woow3weeks3 | woow4weeks5 |
| | | | |