© 2006 - 2020 www.mycats.sk | Counter: 401024 | To day: 146
Created by: DORNA
Our kittens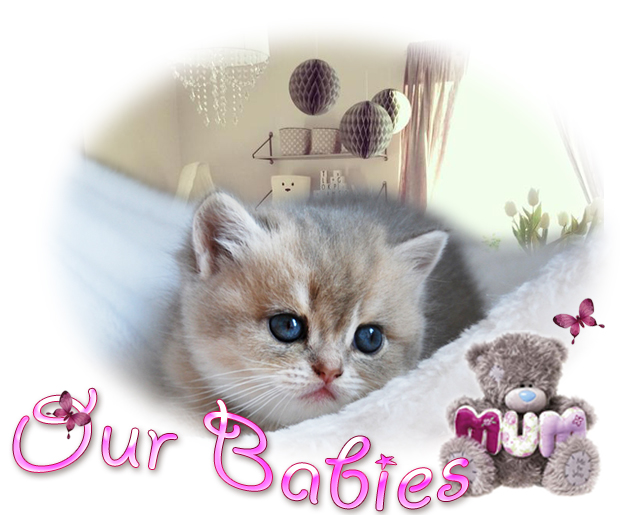 Our cattery breeds healthy and happy kittens with pedigree that make affectionate companions as well as exceptional competitors at a show ring. Kittens live as members of our family. They can sleep in our bed, run and play games free in whole house. We are immensely pleased that we can enjoy so much their first weeks of life. We expect every litter with a lot of enthusiasm to receive what mother Nature so generously has prepared for us.

Kittens should be at least 16 weeks old before they leave the cattery. According to European Union rules, vaccination against rabies must be innoculated at least 21 days before kittens leave Slovakia. We guarantee kitten´s perfect health condition when they leave our cattery as they are fully vaccinated and their parents are tested for FeLV, FIV, and PKD. .
We feed our kittens Royal Canin and FARMINA N&D, super premium kitten food, lines Baby kitten and Kitten. All kittens are fed only high-quality cat food, baby milk and vitamin preparations in addition to cooked chicken and beef meat every day. As we have a permanent indoor breeding, our cats have access to a safety window and a balcony for relaxation and games. We always search for a loving home for every kitten and prefer to place them as pets with people who will love them and devote time and care to them.

Every kitten leave us with:
- Sales contract
- Pedigree
- Microchip
- Pet Passport
- Transfer document
- Favourite food and Toys
- four times dewormed and fully vaccinated (including Rabies).
The kittens from our cattery are available as hobby kittens (pets) or kittens for showing and breeding. Hobby kittens (pets) Kittens for breeding are the ones that show excellent type, coat color, tabby pattern and eye color as they will be producing babies in the future. New owners are responsible for all transportation costs after the kittens leave the cattery.