© 2006 - 2021 www.mycats.sk | Counter: 516495 | To day: 51
Created by: DORNA
Reve Bell Arden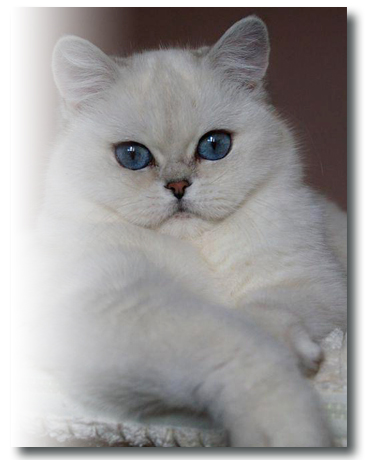 Date of birth: 20.06. 2011
Color: Black silver shaded point
FIFe EMS code: BRI ns 11 33
Sex: female
Eyes: Dark blue

Bloodgroup: A
Tests:
FELV / FIV -
PKD - (DNA Test) - negative

PEDIGREE >>


Réve came to us from friendly breeding Bell Arden.
In her pedigree she carries the lines from Russia DIAMOND-PRO, from Germany d´ Oaxaca and also combined with italian lines. From her parents she inherited the genes for black/blue silver/golden shaded and point, and also LH gene.
Réve means in translation from french a dream. She is our second blue eyed Snowwhite beside Woow. Very gentle british lady with magical eye colour. Réve obtained from her parentage the bluest blue eyes I have ever seen. In her silver coat the blue eyes are shining like two sapphire jewels :) Réve and Woow are like twins and they spend the days and all free time side by side. Réve is for me true fulfilled dream.
My greatest thanks goes to her breeder Andrea Koppiová.
-- MY PARENTS --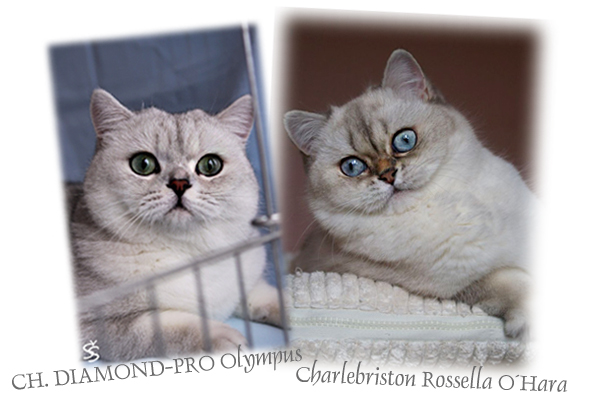 Reve Bell Arden
| | | | |
| --- | --- | --- | --- |
| reve-bell-arden1 | reve-bell-arden2 | reve-bell-arden3 | reve-bell-arden4 |
| reve-bell-arden5 | reve-bell-arden6 | reve-bell-arden7 | reve-bell-arden8 |
| reve-bell-arden9 | reve-bell-arden10 | reve-with-mother | reve-baby2 |
| reve-baby3 | reve-baby4 | reve4ypregnant | revemom4y |
| revemomhawaii | reve10y | reve10y2 | |